Meet Our Doctors & Team
Take a couple of minutes to meet and get acquainted with the caring and compassionate team at Newport Center Dental Group in Newport Beach by reading each of their biographies. You'll learn a little bit about our doctors and team members, including their education, work experience, and professional associations. Then you'll see why we are such a good fit for your needs. We truly look forward to meeting you and having the opportunity to serve you, as well as your family!
Dan J. Spears, DDS
CA Dental License #: 37165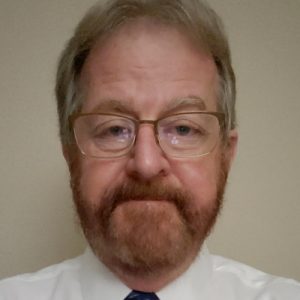 Dr. Dan Spears is just one of the friendly and caring dentists here at Newport Center Dental Group. He is passionate about dentistry and the well-being of our patients, and he always listens to their wants and needs and thoroughly explains their treatment options. With a dedication to this process, he believes that once patients understand what is going on (and why), they can make better treatment decisions for themselves. That is key to superior dental care!
Dr. Spears grew up in Anaheim and graduated from U.C. Irvine in 1979 with a B.S. in Biology. He worked for a pharmaceutical company in Irvine for a few years before deciding to further his education. Wanting to spend time away from Southern California, he chose U.C. San Francisco, a great school in a great place. San Francisco was especially amazing back then—it was beautiful and before a lot of the commercial interests moved in. There were a lot of independent coffee houses and eateries… and no Starbucks!
Initially, Dr. Spears had planned to get a Master of Public Health degree and then work in the public health sector. However, while at UCSF, he was fortunate enough to do an externship at Mt. Zion Hospital and became interested in hospital dentistry. So, after dental school, he chose to go to a general practice residency. Again desiring to see a new part of the country, he was accepted to the GPR program at the Veterans Administration Hospital in Washington, D.C. He recounts that it was a great experience, where he learned a considerable amount in the areas of restorative, prosthodontic, oral surgery, and periodontal surgery. Additionally, D.C. was an interesting and fun place to live, and working with veterans was great. They were from all levels of the services and from all walks of life, and they had wonderful stories. Dr. Spears enjoyed being able to contribute to their health needs. Later, during his second year, he worked a rotation in Pediatric Dentistry (even though it was a V.A. hospital). He worked with the Pediatric Dentistry residents at the nearby Children's National Hospital (which was a great addition to the clinical education at the V.A.)
Next, Dr. Spears had a chance to do a fellowship in hospital dentistry at Danbury Hospital, a private hospital in Connecticut that was associated with Yale University. There, he fell in love with beautiful New England, and it was also another great experience clinically. Much of the workload involved doing O.R. cases with mentally handicapped individuals who could not be treated in a conventional dental office setting. Also, he has the unique experience of his third daughter being born in the hospital while he was on staff there!
When Dr. Spears and his family moved back to California, he decided to go into private practice. His prior training and experience led him to seek a group practice, which has a lot of the same advantages of working in a hospital clinic. These include allowing for more immediate sharing of clinical strengths, interests, experiences, and opinions. It also enhances peer consultation and the knowledge of each member of the group. Dr. Spears looks forward to showing you these advantages first-hand when you visit us at Newport Center Dental Group!
Gemma T. Hipolito, DDS
CA Dental License #: 45701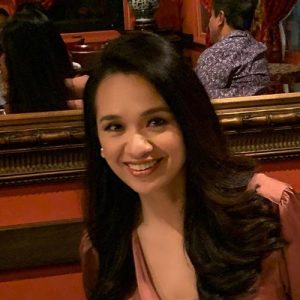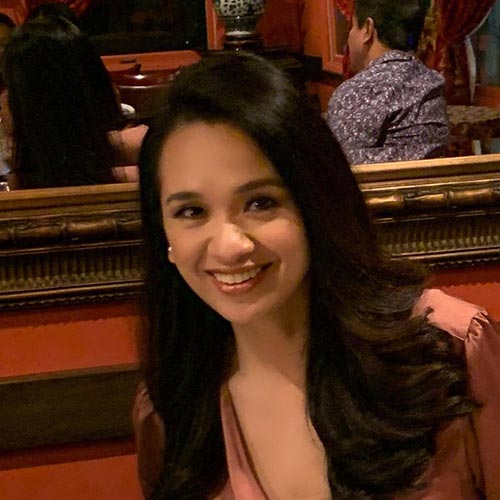 Dr. Hipolito has over 20 years of experience in General and Cosmetic Dentistry. She graduated from the University of California Irvine with a Bachelors's Degree in Biology. She then entered the Arthur A. Dugoni School of Dentistry at the University of the Pacific in San Francisco and received her Doctorate of Dental Surgery (DDS).
Dr. Hipolito has extensive training in General and Cosmetic Dentistry. She is also a Lumineers and Invisalign provider. She is highly skilled and has substantial experience in treating patients of all ages and a wide range of complex dental conditions.
Her primary purpose is to provide the highest quality of comprehensive dental care possible to all her patients using the most advanced treatment and techniques possible. She is also an Invisalign® and Lumineers® provider.
She dedicates herself to treating all her patients like they're her own family. Her compassionate, gentle, and caring approach to each patient together with her excellent and artistic skills as a dentist, makes each person feel at ease while being treated.
Dr. Hipolito is married and has a son. She enjoys cooking, reading, and spending time with family and friends.
Martin Rovira, DMD
CA Dental License #: 64517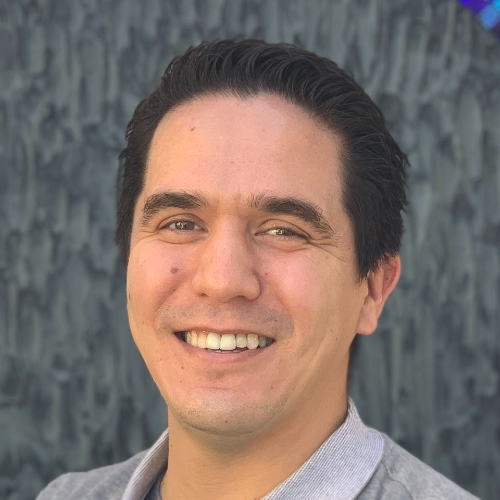 Dr. Martin Rovira received his Bachelor's of Science in Physiology from the University of Arizona. Upon completion he attended the Temple University Kornberg School of Dentistry in Philadelphia, PA. Dr. Rovira returned to Orange County to serve the community where he grew up. He enjoys all aspects of dentistry and treating patients of all ages. He looks forward to continuing the patient centered philosophy that has been built by the other doctors at Newport Center Dental Group over the past 5 plus decades.
In his free time Dr. Rovira enjoys watching sports and leading an active lifestyle. He is a proud father of a son and daughter.
"I feel very fortunate to be part of such a great group of doctors, staff and patients." Martin Rovira, DMD
Dmitriy V. Ivanov, DDS
CA Dental License #: 64494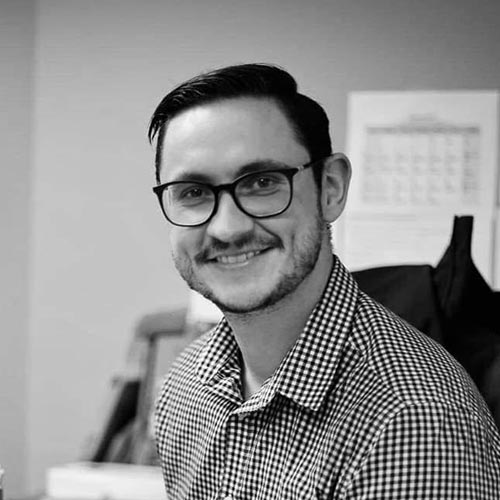 Dr. Ivanov believes in providing high-quality, personalized care to each patient who comes to our office. He takes pride in making patients feel relaxed and comfortable, and properly educating them about treatment options. One of the things he enjoys most about the job is helping patients improve their oral health and seeing their progression as they make long-term changes for the better.
Dr. Ivanov attended the University of California Santa Barbara and received his Bachelor of Science (BS) in Biological Sciences in June 2009. He then received his Doctor of Dental Surgery (DDS) from the University of California Los Angeles School of Dentistry, graduating in June 2014. He then went on to complete a Periodontics Residency at the Veterans Administration Hospital / UCLA Medical Center, receiving his Certificate of Periodontics in June 2017. Dr. Ivanov also achieved Diplomat status with the American Board of Periodontology in June 2018.
He believes in giving back to the community, frequently volunteering his services. He has worked at ASDA "Give Kids a Smile Day" events, gone on Dental Mission trips to Honduras, participated in elementary school visits for oral hygiene instruction, as well as health fairs to provide screenings and oral hygiene instruction. He has also volunteered at the Beverly Hills Gardens convalescent home, providing patient assistance in a non-dental capacity.
Dr. Ivanov is a member of the American Dental Association (ADA), the American Academy of Periodontology (AAP), the California Society of Periodontists (CSP), and the Academy of Osseointegration (AO).
Our Team
Newport Center Dental Group is able to provide the highest quality care thanks to an incredible team of dedicated, friendly, and knowledgeable individuals. Whether it is our hygienists or assistants, office managers or administrators, each team member helps our practice run smoothly and works with a shared commitment to our patient's oral health, comfort, and overall well-being. Take a few minutes to meet the team at Newport Center Dental Group.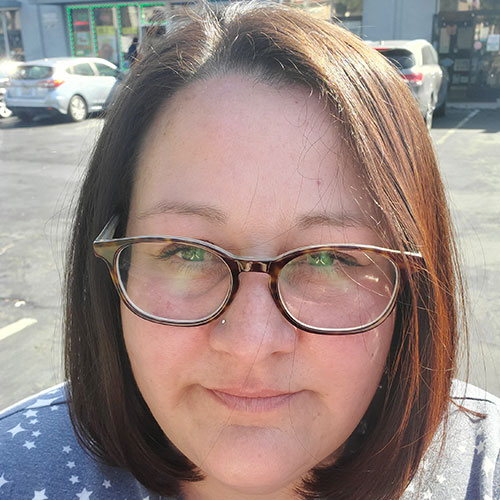 Kristy has worked with Newport Center Dental Group for over 20 years. She loves our patients and always looks forward to catching up with them and hearing about their families. Kristy is married and has two daughters. On her time off, she enjoys spending time with her family and doing volunteer work.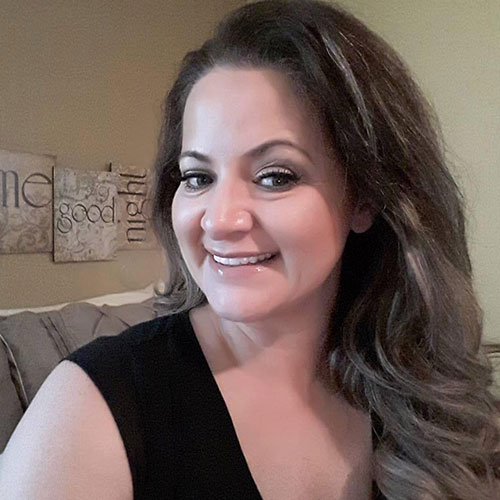 Yolanda
Office Coordinator
Yolanda has been with Newport Center Dental group for over 10 years. She enjoys spending time with her family and her two adorable sons. She also loves her coffee!!!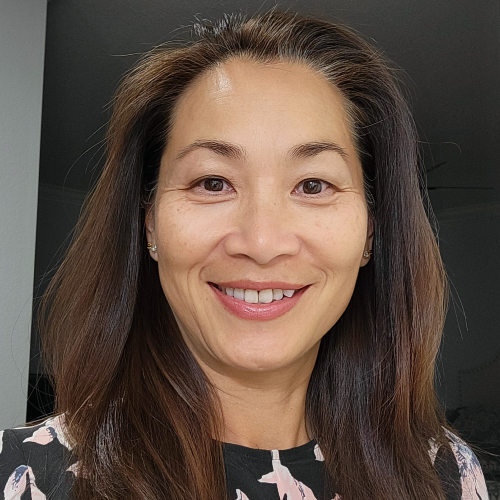 Oanh loves teaching her patients about oral care. She has been a Registered Dental Hygienist with Newport Center Dental Group for over 20 years. On her time off she enjoys watching her daughter play soccer and shopping. Her son attends college in Arizona.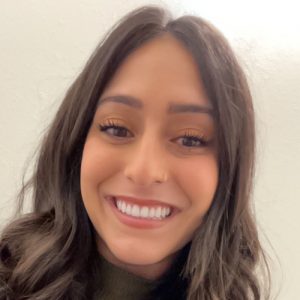 Kimberly
Dental Hygienist
Kimberly is passionate about oral health education and she enjoys forming consistent connections with new people and patients. Kimberly has a degree in Anthropology and Dental Hygiene. She enjoys traveling, hiking, and spending quality time with friends, family, and her pets.
Yeni Loves dentistry and has worked in the field for over 22 years. I'm very compassionate and caring to my patients. I love hiking the great trails around our beautiful areas. Family is super important to me and I love spending time with them ♥️!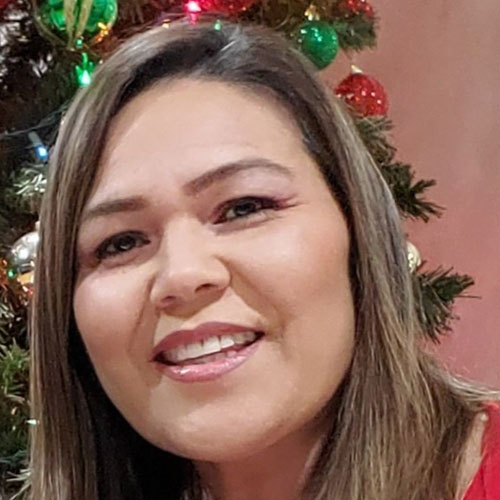 Andrea has been with Newport Center Dental Group for over 15 years. Andrea has two sons and a daughter and is happily married to her best friend and they enjoy time together as a family.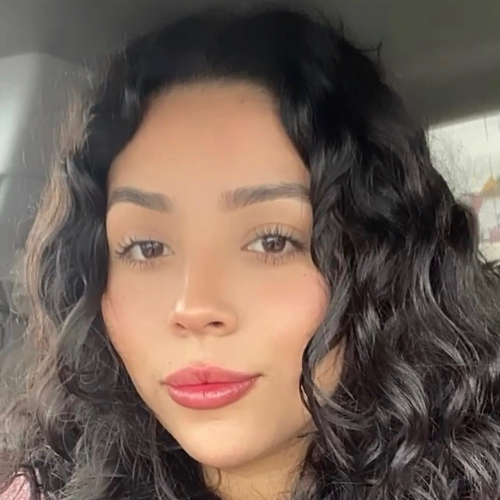 Darlene entered the dental field after earning her dental assistant certification/diploma. Since then she enjoys serving our patients and learning new aspects of dentistry. She loves working with great doctors and a team that takes excellent care of each and every patient. In fact, that's her favorite part of her job! Outside of dentistry, her interests include spending time with her loved ones, enjoys cooking, listening to music, and other outdoor activities.