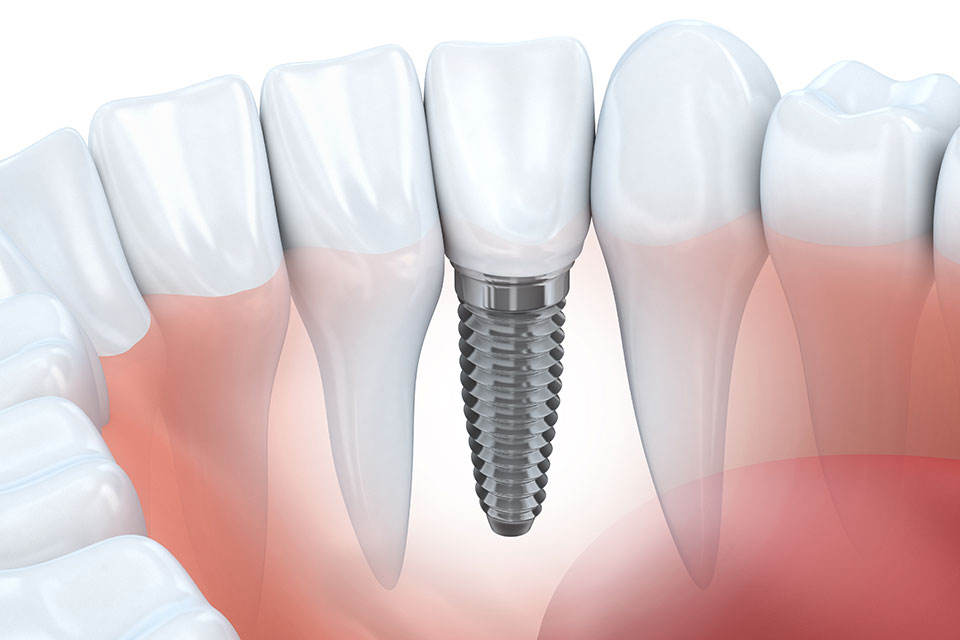 Dental Implants Newport Beach, CA
A permanent solution for missing or failing teeth.
Dental implants are the best replacement for missing or failing teeth. That's because they're supported by bone, just like your original teeth. The procedure involves setting one or more implant anchors into the jawbone. These roots (made of titanium) are strong, non-toxic, and biologically compatible with the mouth.
Are dental implants right for you?
The key to a successful implant is something we call osseointegration: the bone actually grows into the implant itself. Once this bond stabilizes we finish the restoration with a natural-appearing replacement tooth or multiple teeth. Or, we use it as an anchor to support a crown or bridge—even a denture! Implants aren't right for everyone. You need sufficient bone in your jaw to support them and a willingness to take good care of yourself during treatment.
But the benefits of implants, from restored chewing and speaking efficiency to improved nutrition, are undeniable.
Increased stability.
Once teeth are missing from the jawbone—whether one or many; whether from accident or disease—something very important is missing as well. That's tooth stability, and that's because once one or more teeth are removed, the bone that previously anchored the roots begins to weaken. Dental researchers worked for years to find ways to keep bone from shrinking. Now we're proud to offer dental implants—a solution that prevents bone loss while permitting durable, fixed, permanent restorations.
What can dental implants do?
Benefits of dental implants.
Better strength and eating ability — Increased stability when biting and chewing.
Improved speaking ability — Avoid dentures that may slip and cause speech problems.
Improved self-esteem — Fix damaged or missing teeth that may cause embarrassment.
Aesthetic restoration of your smile — Restorations that look and feel just like your natural teeth!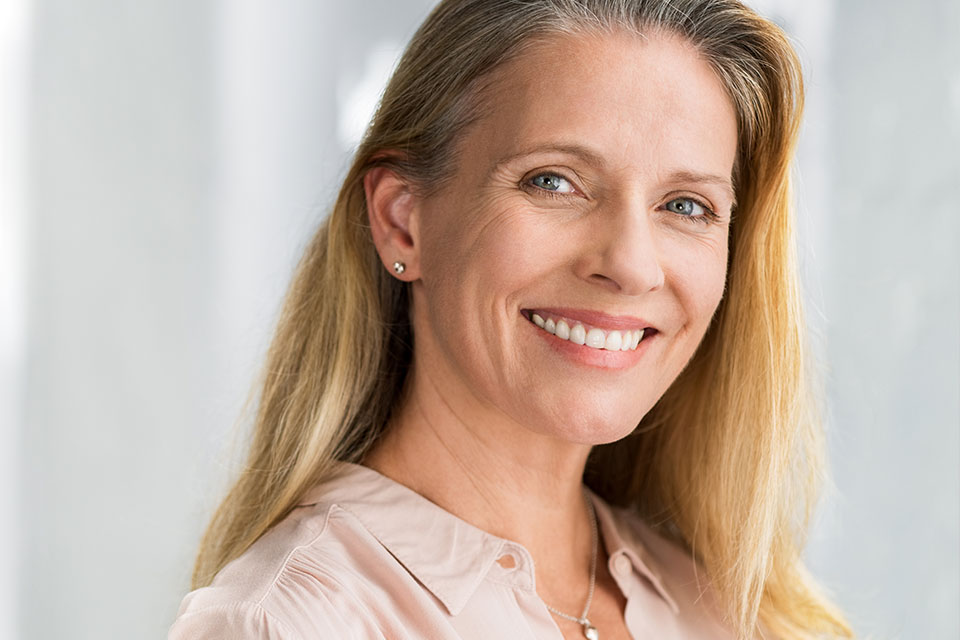 Implant Dentures Newport Beach, CA
The best solution for loose or poor-fitting dentures.
Any denture wearer will tell you there's nothing more upsetting than a slipping denture and the anxious uncertainty it brings. Not only can the denture become an embarrassment, but an ill-fitting appliance will eventually wear down the very ridges (bone) that support it. Then it's more slipping, more often. The solution is implant dentures.
You've heard of implants that replace a single tooth, or several at either end of a traditional bridge. Well, the denture wearer can benefit as well. With two to four implants in place—bonded to the bone itself—a denture has something to "hang on" to. We create an over-denture that fits atop the implants and lends more permanent stability.
Next-to-natural options that restore more than missing teeth.
The stability provided by implant dentures is as close as you can get to natural teeth, but improved chewing and speaking efficiency are by no means where the benefits end. By putting teeth back where they belong, dentures and implants can restore and keep facial muscles from sagging by providing support for the cheek and lips. And denture wearers may also notice improved nutrition since they can finally enjoy those crunchy fresh fruits and vegetables. It can truly be a life-changing experience, so please contact our office if you think you may be a candidate for implant-retained dentures.